Campbell River Salmon Fishing Charters
CAMPBELL RIVER SALMON FISHING SHELTERED WATERS ON PRIVATE BOATS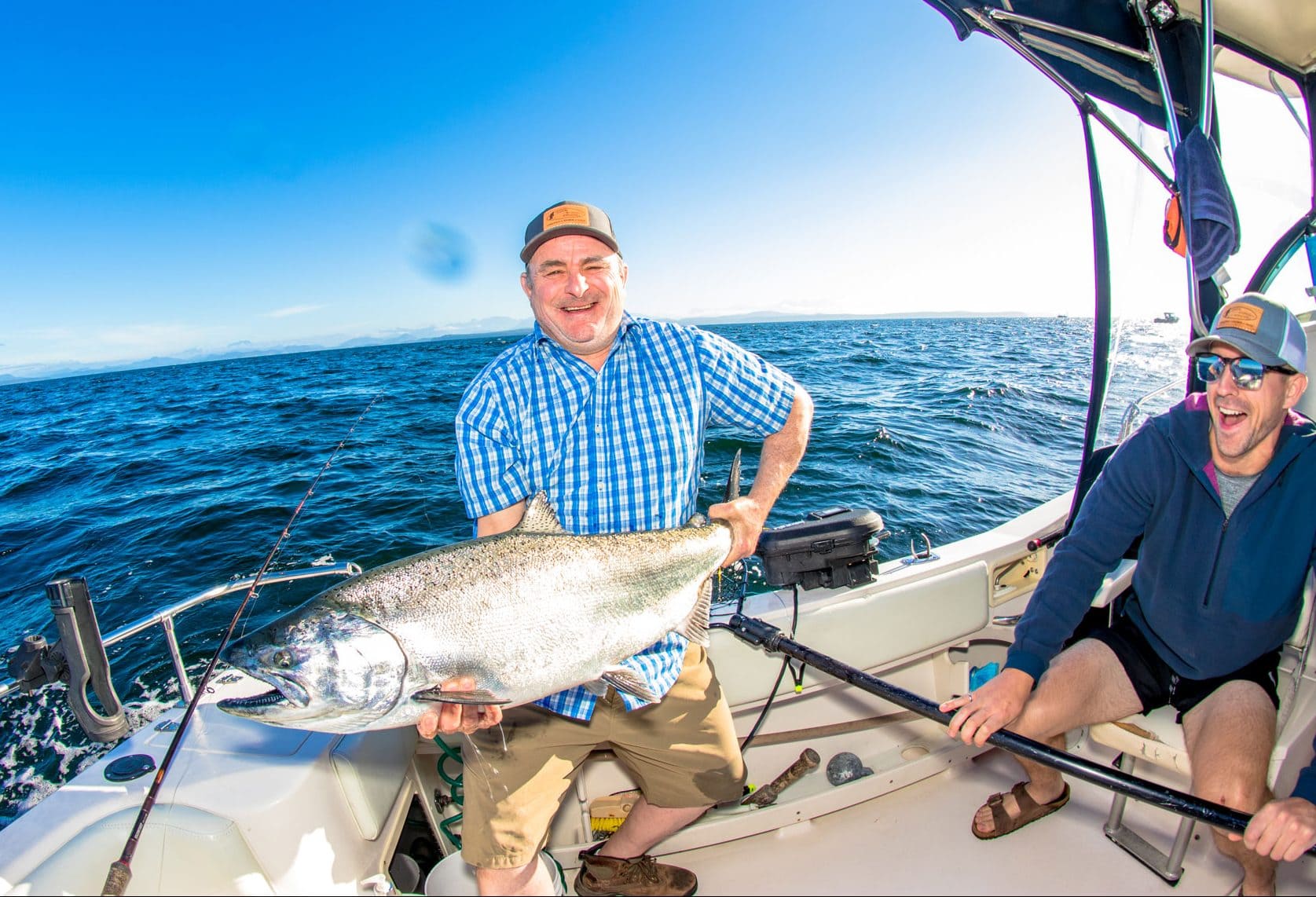 The waters surrounding the Campbell River and Comox Valley area are very sheltered and offer calm seas, along with great salmon fishing. There is no ocean swell (a common cause of sea-sickness), which makes for a very pleasant Campbell River and Comox Valley fishing trip. The waters of Campbell River's Discovery Passage, Georgia Strait and Johnstone Strait between the BC mainland and Vancouver Island, are such that they funnel the Salmon as they migrate by. (Shown on our travel page map)
CONTACT US
https://www.campbellriver.travel/adventure-tourism-outdoor-recreation/fishing/
5 SPECIES OF SALMON IN CAMPBELL RIVER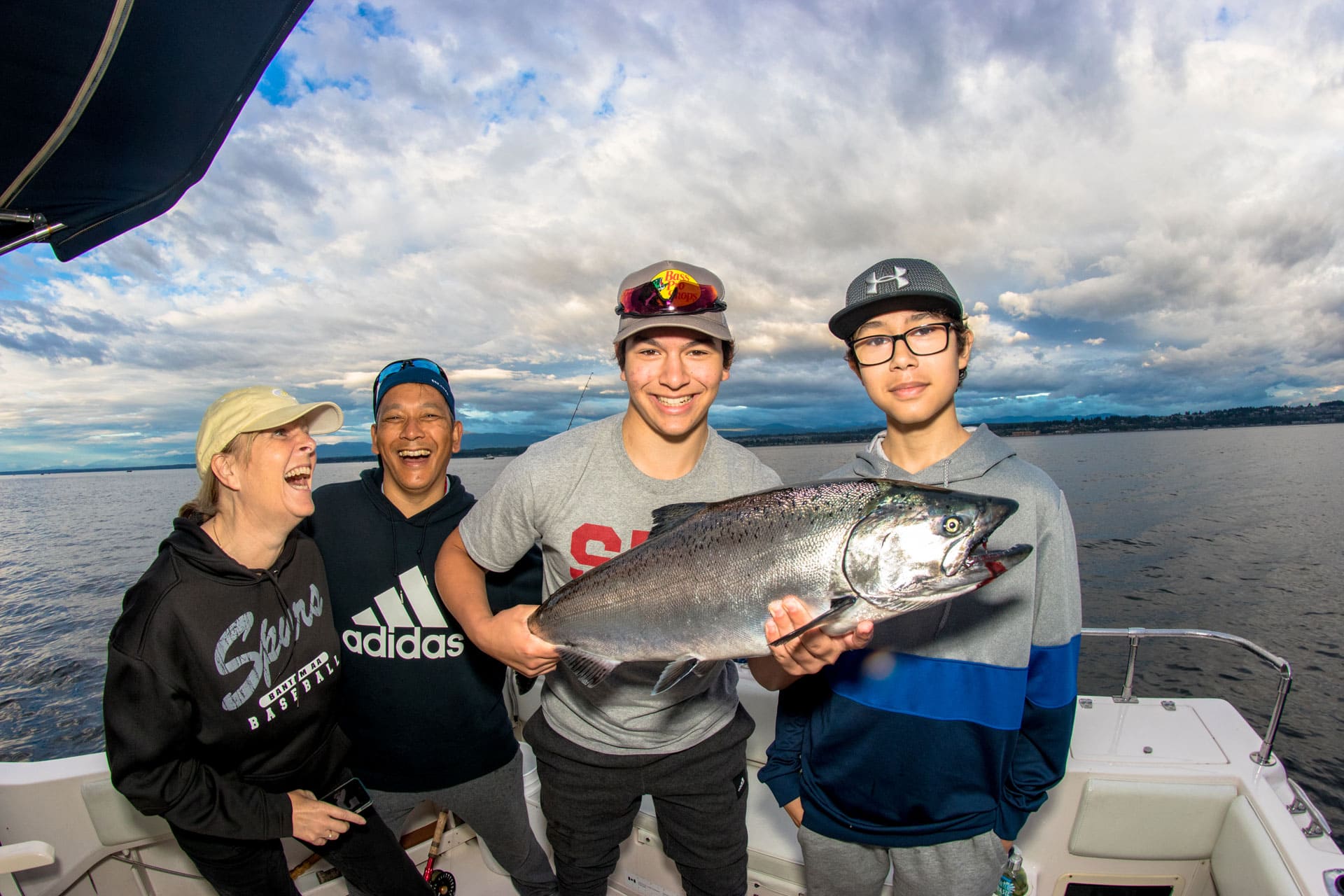 At Coastal Wilderness Adventures we offer Campbell River fishing Charters and guides on the east coast of Vancouver Island in the waters surrounding the city of Campbell River and the Comox Valley on private fishing boats. Campbell River has long been known as the "Salmon Capital of the World". With calm waters and great fishing this is the place to be with any age or skill level, we welcome all to adventure with us.
For your comfort all of our fishing is from 25′-28′ covered Sportfishing cruisers. They are Transport Canada Certified and offer on-board toilets, heaters and the best equipment and electronics on the market.
All 5 species of Pacific Salmon pass through this area between May and October on their way to their natal rivers to spawn. The opportunity to catch all 5 species of Salmon is an opportunity, which many other fishing areas can't offer. Campbell River is an amazing town with just the right amount of conveniences, but still a small and remote feel. Our fishing methods consist of Downrigging, light tackle, jigging, fly fishing and more; the opportunities are endless. We will fish a style that suits you! Your Campbell River Salmon Fishing Charter will be an unforgettable experience.
CONTACT US
Vancouver Island Fishing Guides
Campbell River fishing trip and Campbell River fishing Charters!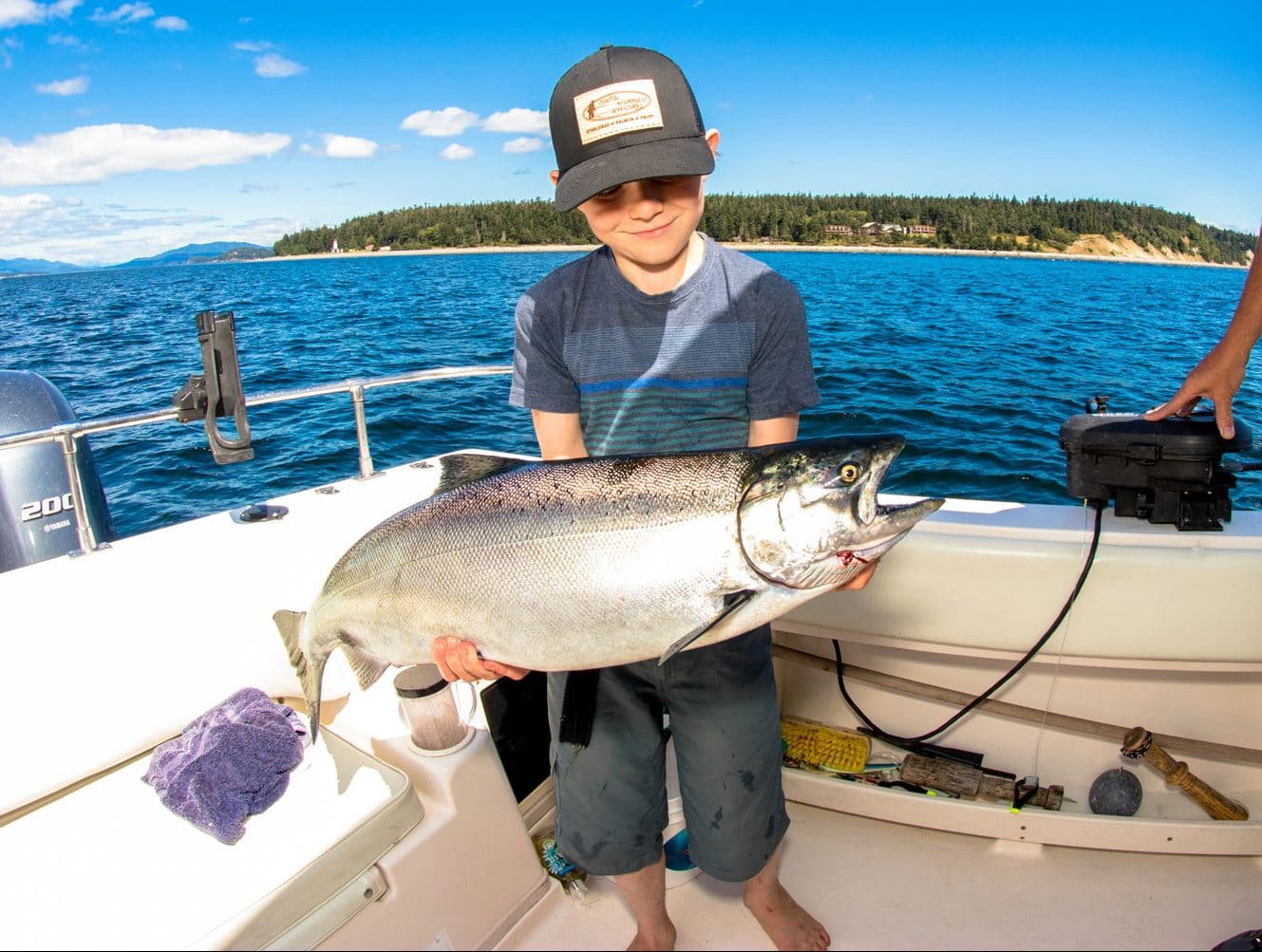 Comox Valley Fishing Guides!