NOOTKA SOUND SALMON FISHING
SOME OF THE WEST COAST'S BEST EXTREME FISHING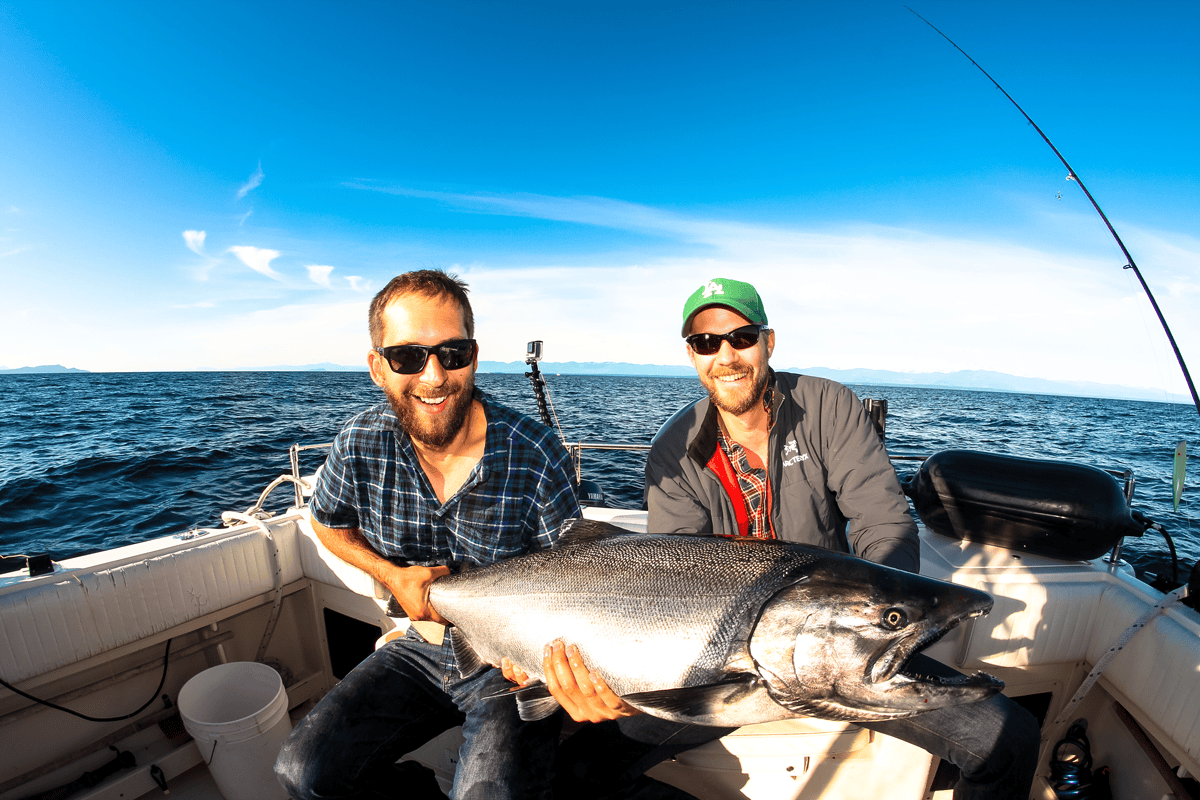 The waters of Nootka Sound and Nootka Island, offer some the west coast's best fishing for Chinook (King) Salmon, Coho (Silver) Salmon and bottom fish such as Halibut, Ling Cod and rock fish. The hard battling Chinook average 25 lbs with fish in the Tyee class (over 30lbs) quite common, while the acrobatic surface fighting Coho will average 10 lbs. Downrigging, light tackle, jigging, fly fishing and more; the opportunities are endless. We will fish a style that suits your wants! You will fish aboard our 25′-28′ covered fishing boats enabling you to enjoy your Nootka Sound Salmon Fishing in comfort while fishing the big waters of the west coast. Nootka Sound is on the rugged west coast of Vancouver Island, in the Canadian province of British Columbia. This is a serious fisherman's paradise!
Due to the ruggedness of this trip and the big ocean water it is a trip we only offer on occasion as we are almost entirely in the calm sheltered and relaxing waters of Campbell River for our season.  Contact us to enquire.
CONTACT US
Nootka Sound Fishing Trips and Nootka Sound Fishing Guides!