NOOTKA SOUND SALMON FISHING
SOME OF THE WEST COAST'S BEST FISHING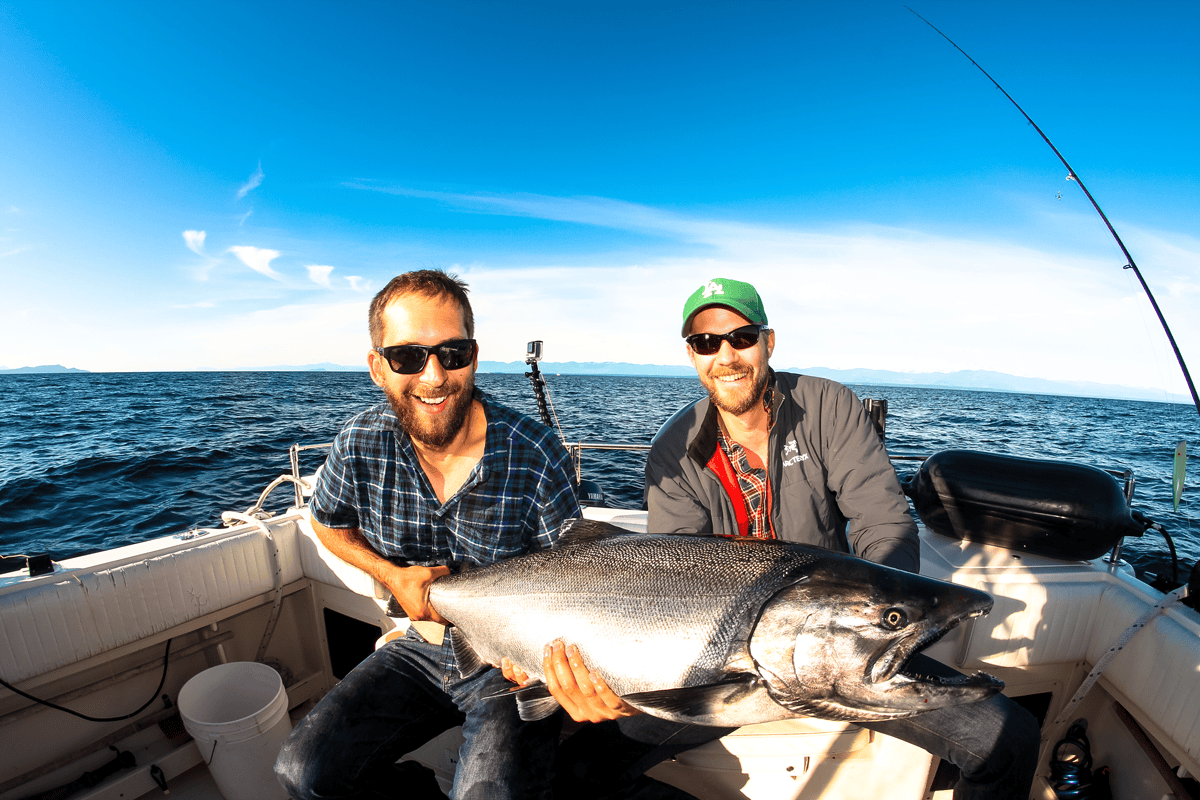 The waters of Nootka Sound and Nootka Island, offer some the west coast's best fishing for Chinook (King) Salmon, Coho (Silver) Salmon and bottom fish such as Halibut, Ling Cod and Snapper. The hard battling Chinook average 25 lbs with fish in the Tyee class (over 30lbs) quite common, while the acrobatic surface fighting Coho will average 10 lbs. Downrigging, light tackle, jigging, fly fishing and more; the opportunities are endless. We will fish a style that suits your wants! You will fish aboard our 22′-25′ covered fishing boats enabling you to enjoy your Nootka Sound Salmon Fishing in comfort while fishing the big waters of the west coast. Nootka Sound is on the rugged west coast of Vancouver Island, in the Canadian province of British Columbia. This is a serious fisherman's paradise!
CONTACT US
STEAMER POINT LODGE IS A MOST COMFORTABLE EXPERIENCE

Our Nootka Sound Salmon Fishing packages are 4 day/3 night. Your Nootka Sound fishing trip starts mid-day on the first day with a pickup in the small town of Tahsis, BC. Tahsis is a 2.5-hour scenic drive west from Campbell River and has been regarded by many guests as a spectacular opener to their trip. After arriving in Tahsis and loading your gear it is a short 15-minute boat ride to the very private setting of Steamer Point Lodge. One of the only land based lodges in the area, Steamer Point offers our guests a very comfortable experience after a thrilling day of fishing. After unloading your bags at the lodge we head out on the grounds for the evening bite. We return just before sunset, where a mouthwatering home cooked meal is awaiting us. Each day we get up early to a hot breakfast and head out on the water for the day with our packed lunches. We will fish the morning of departure before returning to Tahsis for the midday shuffle, where outgoing guests greet incoming guests.
CONTACT US
Nootka Sound Fishing Trips and Nootka Sound Fishing Guides!