Vancouver Island Heli Fishing
A BREATHTAKING FISHING ADVENTURE OF A LIFETIME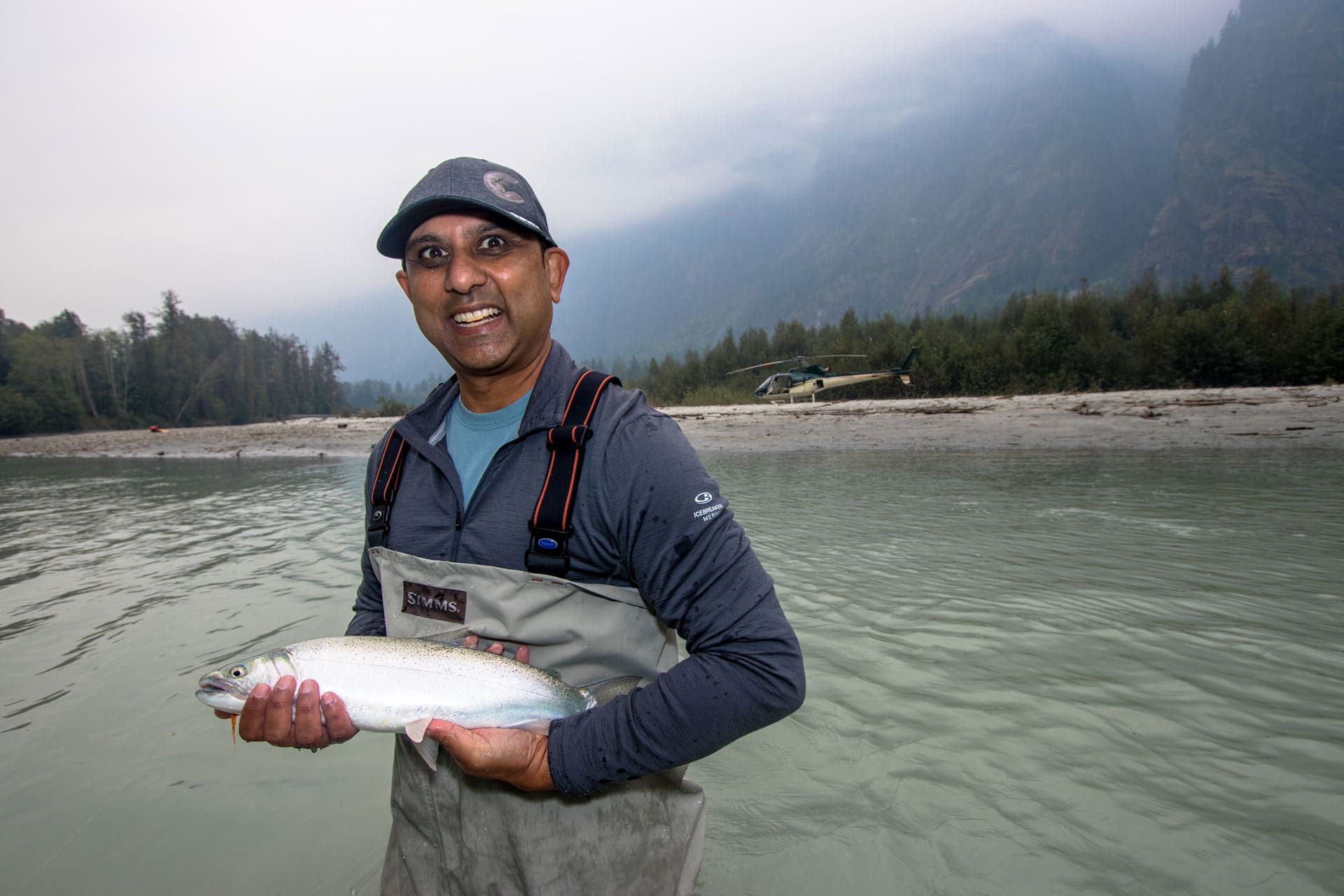 Enjoy a breathtaking adventure of a lifetime. Not only will you experience spectacular, remote and untouched fishing, but also you will see the west coast of BC like you have never imagined. On our way to the fishing grounds we take time to fly over majestic glaciers, peaks and fjords while looking for Bears, Mountain Goats, Eagles and more. We offer two types of trips for anglers. One is our Remote Multi-River Fishing Adventure and the other is our Remote Alpine Lake Adventure. Both Heli Fishing Vancouver Island Trips are based from the city of Campbell River.
On this multi-river adventure our A-Star helicopter is able to take us to multiple rivers in one day. This enables us to fish all the best waters for the time of season that you are here in order to access each of the abundant fish species of the BC coast and Vancouver Island. As an added bonus we will see many varieties of local wildlife as we travel to each river, and a hopeful stop a top a glacier peak!
REMOTE ALPINE LAKE FISHING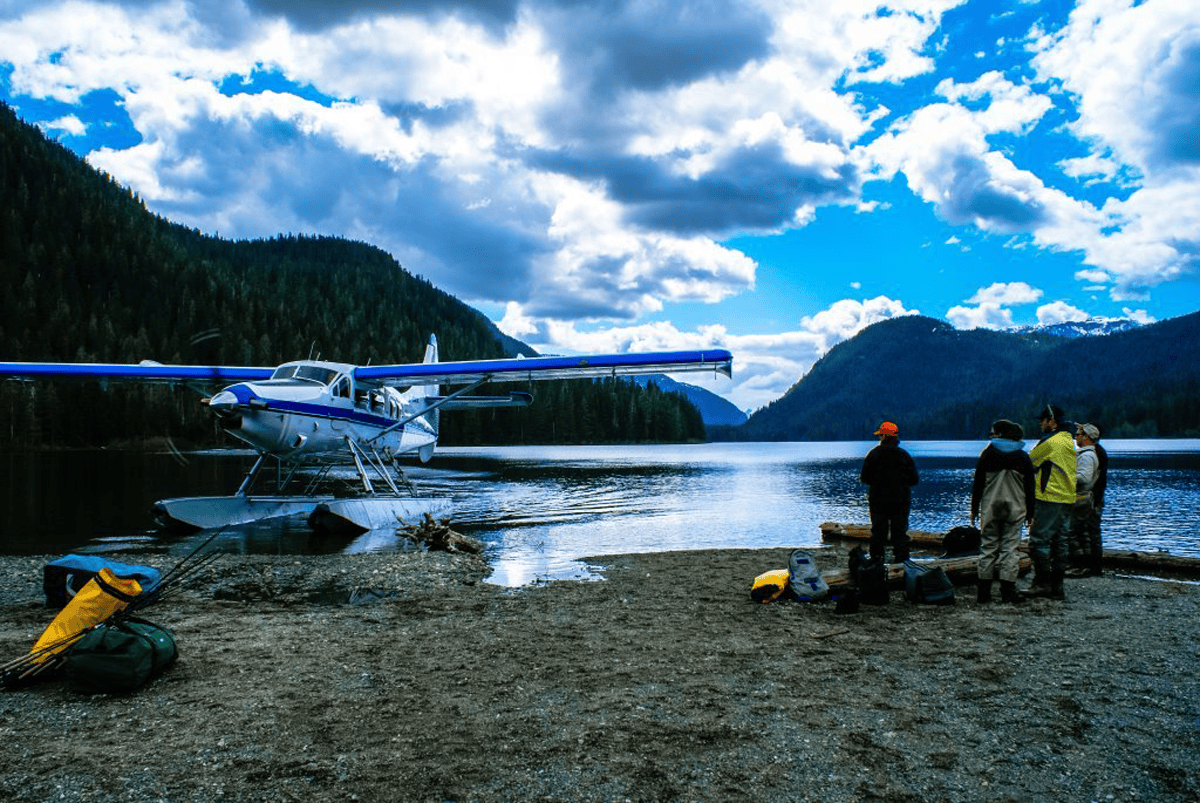 On our remote alpine lake trip, our A-Star helicopter drops us off for the day in one of our highly productive alpine lakes with all our gear and lunch set-up. We'll spend the day paddling or rowing around catching some of the most aggressive high mountain cutthroat and rainbows you've ever seen! When you need a break we'll stop for a shoreline feast and do it some more before our Heli-Limo comes to take us home.
Each of these fisheries are catch and release, targeting Salmon, Trout and Steelhead. Our focus is on fly fishing, however we can accommodate many fishing styles. This is sure to be one of the most spectacular fishing adventures you will ever embark on! To top it all off, lunch will be served atop a snow-capped peak, offering a 360 degree view. Call us today to book this "life's to-do list….must"
CONTACT US