Women's Fly Fishing Trip & Spa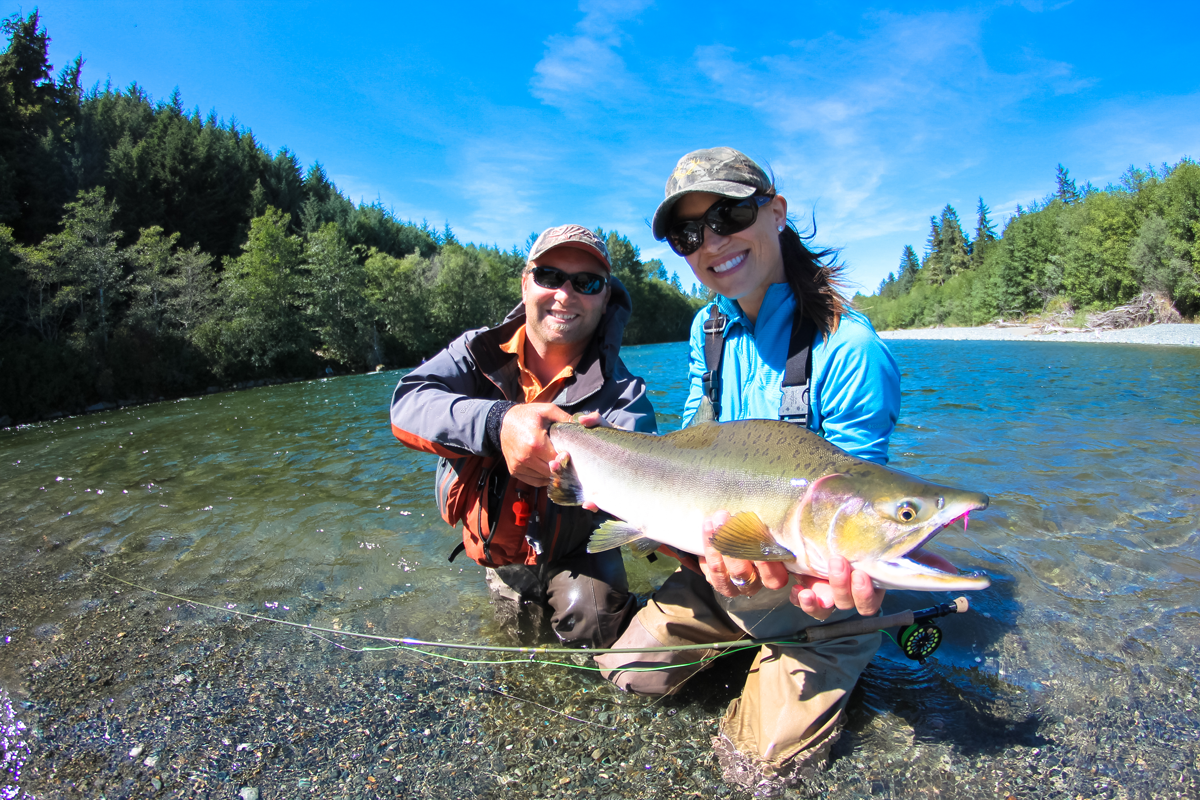 So ladies, how would you like a weekend away to indulge in the art of fly fishing, and a completely relaxing day at the spa?
Our ladies ONLY packages offer you and your friends the chance to try something new, with the guidance of an expert to help you along. We offer packages and Ala Cart women's Fly Fishing Trip choices.
Coastal Wilderness Adventures fly fishing guides offer patient and clear instruction on how to fly fish for Salmon, Steelhead or Trout. Let us teach you without that impatient phrase, which we are sure some of you have heard in one form or another……."YOU JUST DO IT LIKE THIS!"
For those of you ladies who may be a little nervous to try fly fishing and have never fished before, you'd be surprised at how well you'll do. The finesse of a woman is hard to beat!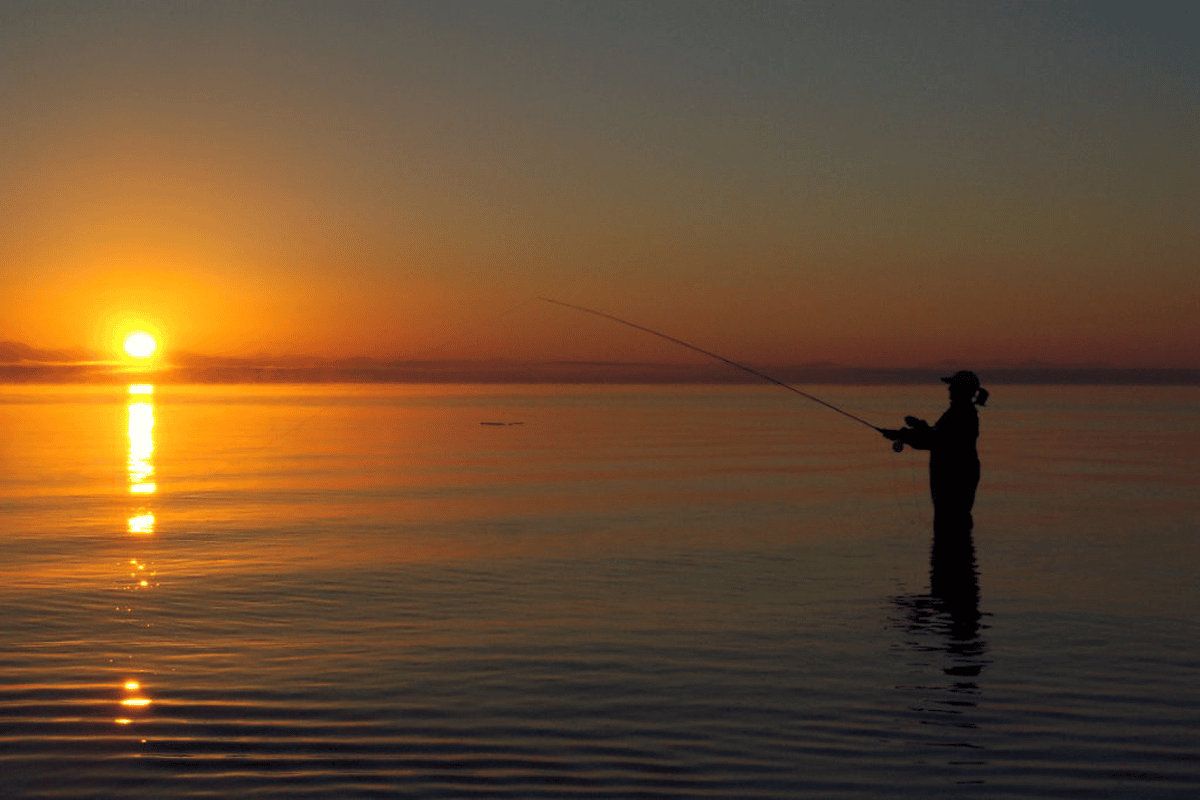 If you choose one of our Fly Fishing and Spa packages, you will begin your stay with us arriving at a stunning oceanfront retreat and a gourmet meal and warm atmosphere. The next morning we will start you off with another soul feeding meal and then head out on the river. To start we will go over all the main points of fly casting. We will focus on the fly cast and then as the day progresses, begin to learn how to fly fish. In no time…..you should be 'hooking up'. Oh, by the way, we'll teach you some lingo so you'll know what 'hooking up' is! We will fish the day away, but not without taking time for a river side lunch.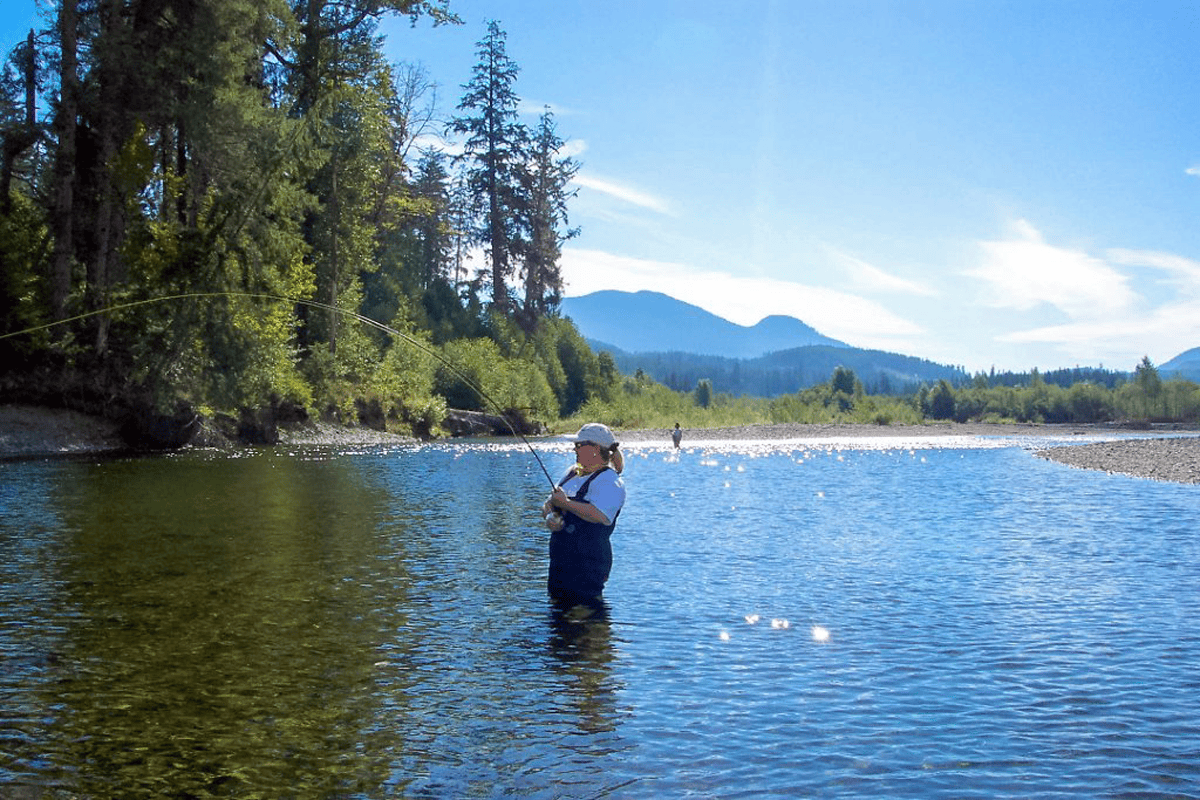 After a fun filled day of learning your new talent, we will take you back to your retreat where a gourmet meal is prepared for you as you relax with a glass of wine by the fire laughing and telling stories of the day. The next day is all yours to enjoy, as Eden Street Spa basks you in their renound spa treatments and pampers you the way you deserve. It will be a weekend to remember!
CONTACT US